Record Number of Volunteers Give Back on MLK Day
On the January 16, 2023, Martin Luther King Day of Service, 131 enthusiastic volunteers clipped English ivy (Hedera helix) off trees in Dyke Marsh and collected 70 bags of trash weighing 446 pounds.
Trash items ranged from the never-ending plastic bottles and aluminum cans to flipflops, tennis balls, toys and hundreds of small items like plastic bottle caps and Styrofoam pieces. FODM and the National Park Service organized the event. The 131 attendees most likely set a record for an FODM event. George Washington Memorial Parkway Superintendent Charles Cuvelier came, commended the volunteers and visited the native plant site.
FODM Board member Randy Myers greeted volunteers. All photos by Glenda Booth unless otherwise credited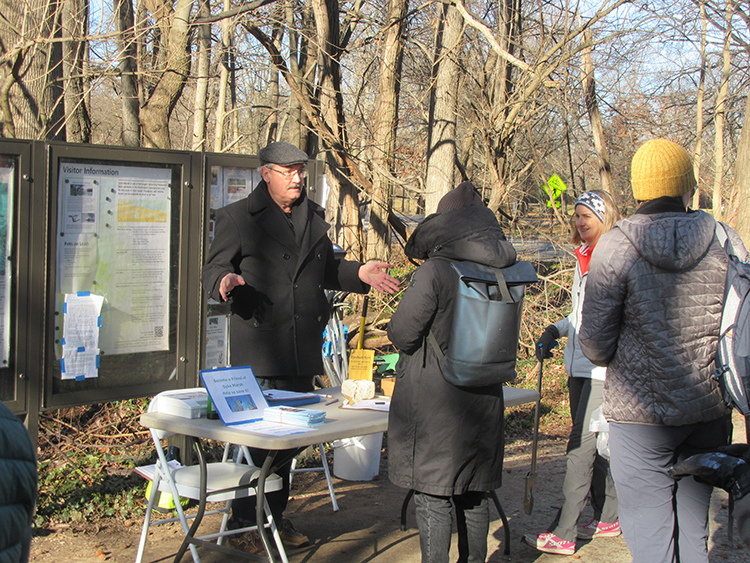 Austen Ballard and many others removed ivy from trees.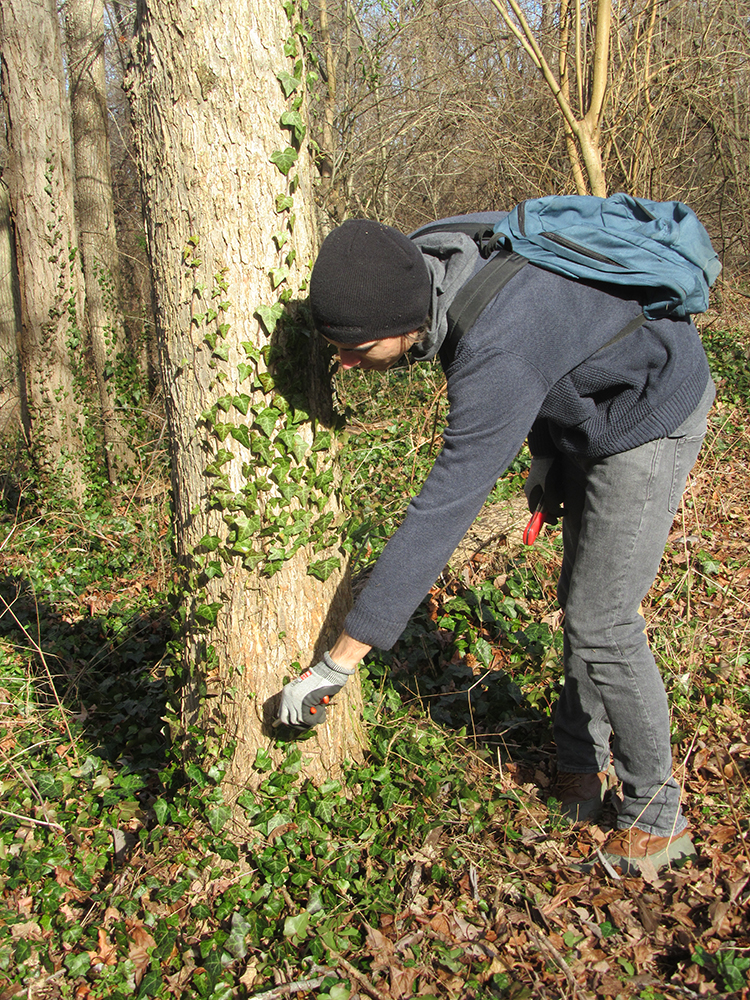 Marken Orser filled a bag with trash near the boardwalk.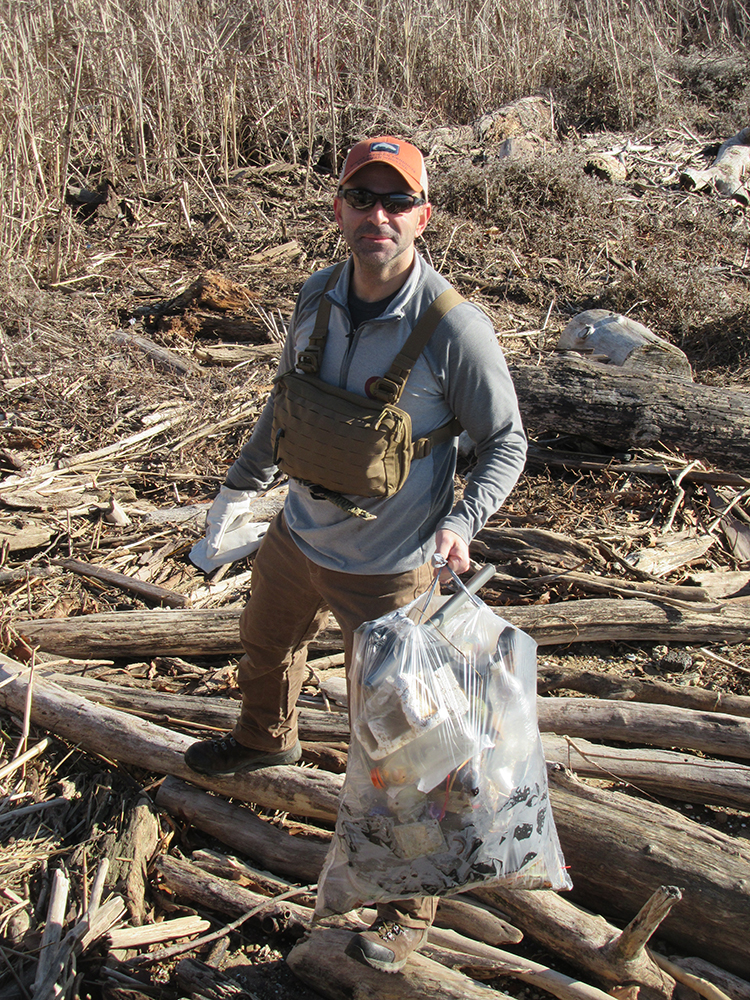 FODMer Board member David Barbour showed volunteers the bait trap for FODM's wildlife project.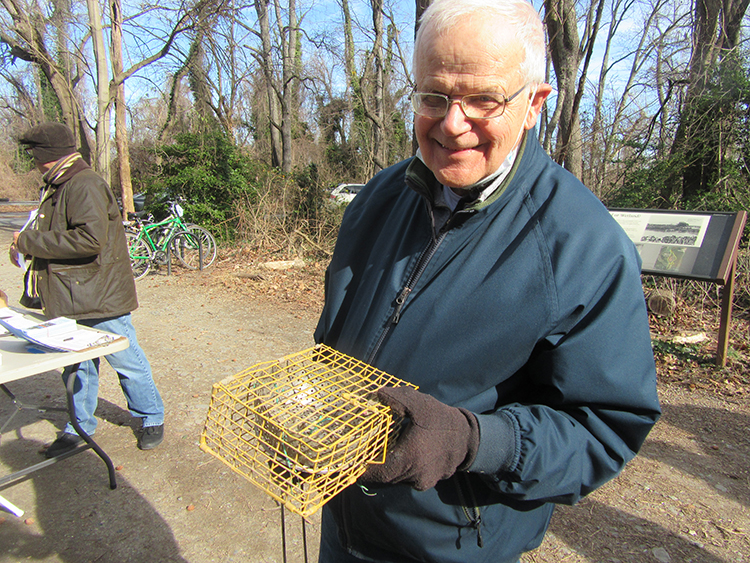 FODM invasives coordinator Jim Gearing conquered an impressive, invasive Oriental bittersweet vine, pictured here with GW Memorial Parkway Superintendent Charles Cuvelier.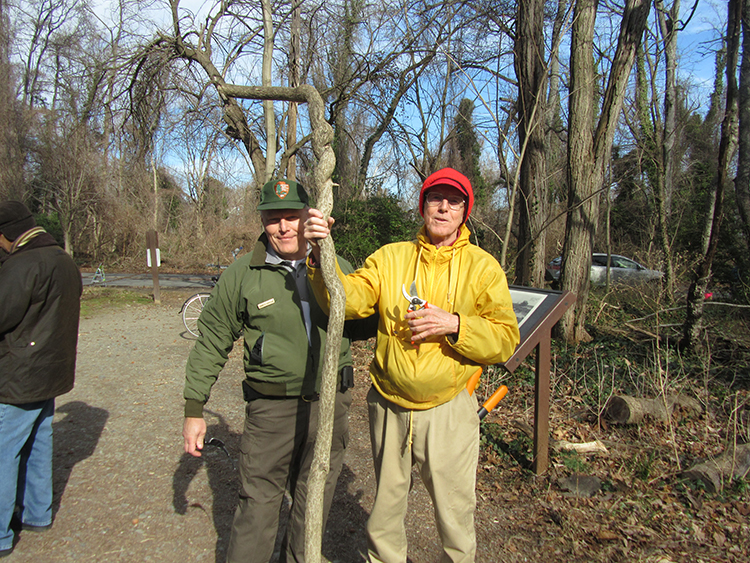 NPS volunteer coordinator Trudy Roth and FODMer Clarence Monteiro weighed the trash bags.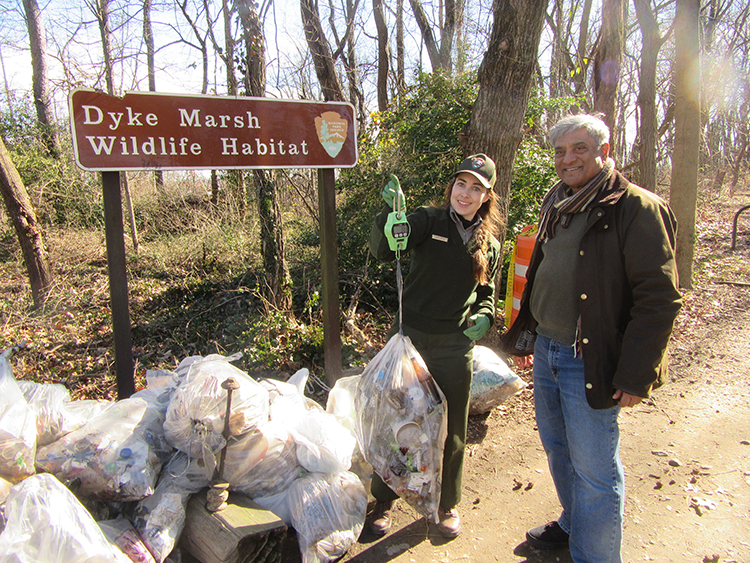 FODM Board member Carolyn Bednarek recorded all the trash data.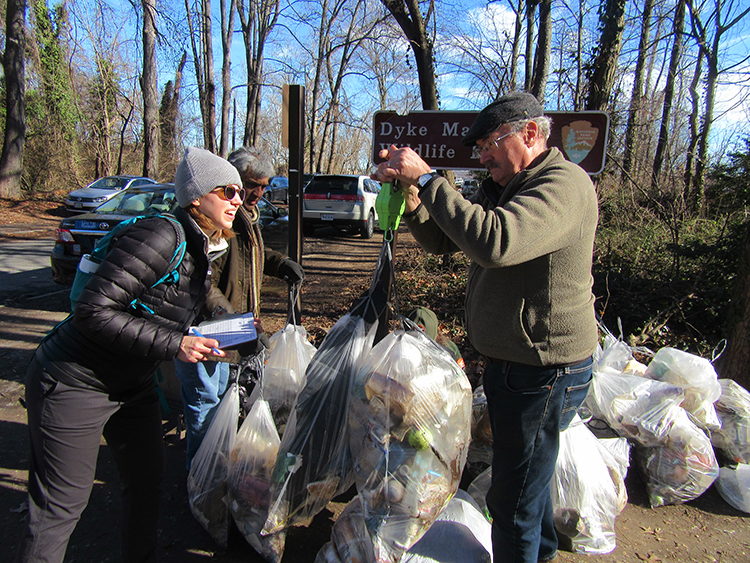 Youngsters, including 20 Wilderness Volunteers from Alexandria, helped. Photo by Carolyn Bednarek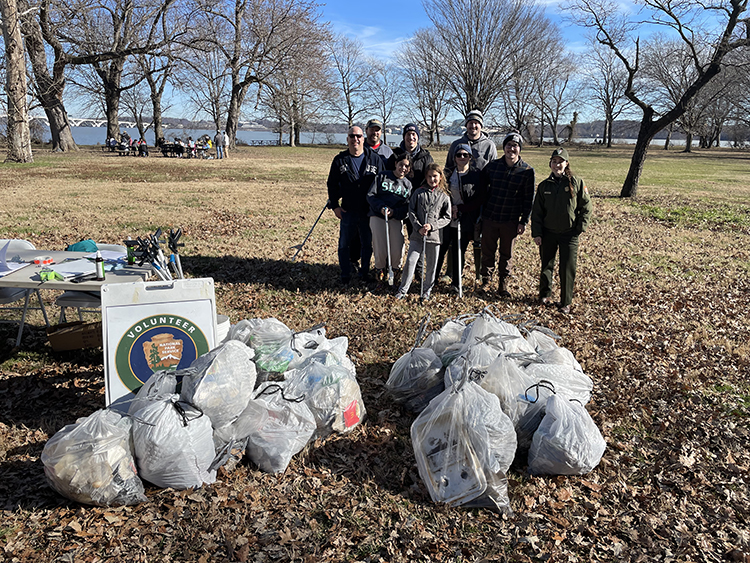 "Our" bald eagle (Haliaeetus leucocephalus) was unperturbed by all the visitors.