President's Message
Spring 2017
Glenda Booth
FODM President
Delighting in spring's annual rituals, we welcomed "our" ospreys back in early March, spotted woodcocks and a barred owl. Shad are swimming up the river to spawn and wetland vegetation is emerging. The bad news is that neither bald eagle nest appears to be active.
Vigilance
Protecting and restoring Dyke Marsh continues to be challenging. We are troubled by the Park Service staff's tree removal practices and will continue discussions with them. We appreciate their commitment to some shrub and tree planting and hope they'll ensure the plantings' long-term survival. We fear that many birds and other wildlife were disturbed by noisy, tree-cutting operations during the breeding season.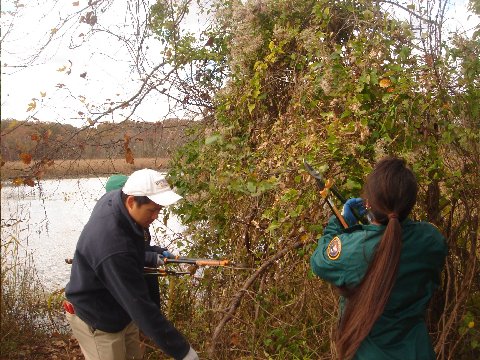 Volunteers work regularly in Dyke Marsh to control non-native plants. Photo by G. BoothWe are exploring a more aggressive invasive plants control effort, targeting invasives along the Haul Road. Although our team has made some progress, our efforts can never control the too-pervasive invasives. Non-natives provide little value to the food web. Natives provide more support to the wildlife that co-evolved with them. Effectively addressing invasive plants on a larger scale long term will be very expensive. Share your ideas.
Think Outside the Park
Luckily, we have some natural jewels up and down the Potomac River, like beads in a necklace. It's all connected. We've argued for more conservation corridors in Northern Virginia, as promoted in a 2012 Northern Virginia Regional Commission study. Recently-retired NPS Director Jonathan Jarvis reinforced these goals in a National Wildlife Federation magazine article authored by Joel K. Bourne. Director Jarvis urged NPS managers to address activities outside park boundaries. "The secret to managing for change," Jarvis is quoted as saying, "is to think outside park boundaries and manage on an ecosystem or landscape scale. That means creating corridors of connected habitat across federal, state and private lands (the latter with conservation easements) and removing barriers to wildlife migration by, for example, building wildlife tunnels under highways. 'That's where the future potential really is,' says Jarvis. 'The park service is kind of the anchor store in these larger landscapes, and then we work cooperatively on adjacent lands where critical components need to be connected so that you have a functional and sustainable ecosystem.'" With the potential for the GW Parkway to be a green, linking ribbon, we hope that NPS/GWMP will truly become the manager of the "anchor store."
Budget Challenges
The Trump Administration's 2018 "budget blueprint" proposes a 12 percent cut for the Department of Interior (DOI) and a 31 percent cut for the Environmental Protection Agency. Interior Secretary Ryan Zinke said, "America's public lands are our national treasures and the President's budget sends a strong signal that we will protect and responsibly manage these vast areas of our country 'for the benefit and enjoyment of the people'. . . this budget allows the Interior Department to meet our core mission and also prioritizes the safety and security of the American people. . . this budget enables the Department to meet its core mission and prioritizes programs that will put Americans' security first."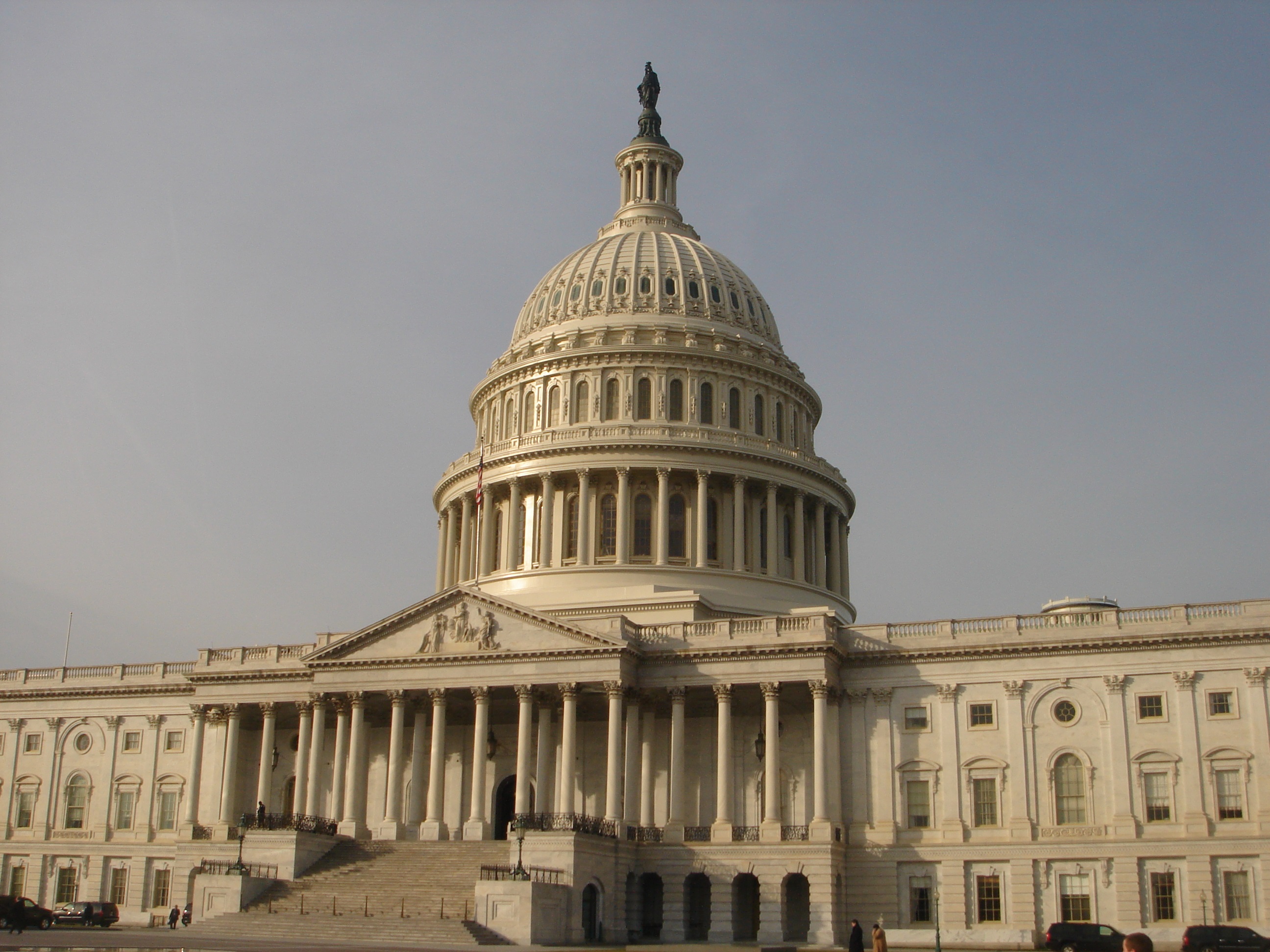 Our legislators are considering budget cuts for the DOI and the EPA. Photo by G. BoothJohn Garder, National Parks Conservation Association, commented, "Many details are lacking, and while it does include increased funding to tackle parks' $12 billion deferred maintenance backlog, the deep cuts . . . demonstrate how irresponsible this budget is. The cuts to land acquisition, water restoration and historic preservation programs are nothing short of alarming. . . Our parks face many challenges that require more funding, not less. This budget proposal, if enacted, would threaten the air, water, wildlife habitat, historic protections and interpretative services critical to national park sites."
In the July 10, 2016, Washington Post, Marylander Gabriel Popkin rallied for local national parks: "So, yes, we should better fund the amazing national parks out west, but we should also better manage the little pockets of green that dot our urbanized landscapes back east. Otherwise the silent spring that Rachel Carson famously warned of and, through her book helped halt, may finally arrive."
Glenda C. Booth